Discovering a Life in Art
"I lived in the midst of art and artists. It hardly seemed real . . . "

Tommaso Juglaris was the third oldest child in a family of four boys. In 1855, as he approached his eleventh birthday, his parents moved their household to Turin, joining others seeking haven from the troubles of the countryside. Juglaris's parents were also concerned about the education of their sons, which was particularly important if the family's fortunes were to be restored.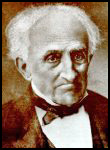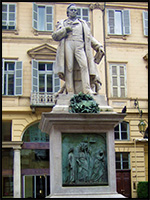 In Turin, which the Royal House of Savoy retained as its capital, Juglaris's parents rented rooms in the home of the famous architect Alessandro Antonelli, who subsequently designed the Mole Antonelliana, the most distinctive building in Turin and, for a time, the tallest building in the world. Artists were always visiting the Antonelli home. Living there had a huge impact on Juglaris.
From an early age, Juglaris had been fascinated with art, always eager to take every available opportunity to draw. A visit to one of Turin's art galleries with his father made a big impression on him. So too did a lesson from one of his school teachers on some of Italy's "great and celebrated" artists. Now in the Antonelli household he was surrounded by well-known artists in the flesh who came to visit, socialize, and talk art.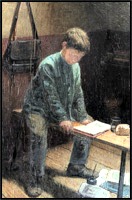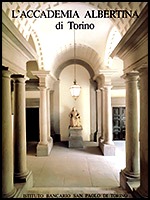 Antonelli's guests noticed Juglaris's precocious talents and encouraged him. During summer vacations, Juglaris modeled for the sculptor Giovanni Albertoni, whose work was prominently displayed in Turin. Later, Juglaris studied in Albertoni's studio, dreaming more intensely than ever of becoming an artist. Over the bitter objections of his father (but with his mother's approval), Juglaris decided to make his dream come true: he, too, would dedicate his whole life to art.
Pursuing what he knew to be his vocation or calling, fifteen year-old Juglaris "left [behind] the studies of grammar for those of drawing," as he noted in his memoir. With the endorsements of Albertoni and an architecture professor, Luigi Berlia, he successfully enrolled at the Albertina Academy (Accademia Albertina). Founded in 1678 and benefiting from royal patronage, the Albertina Academy was Turin's most prestigious school for art and architecture with a faculty and alumni renowned throughout Italy and beyond. But his struggle to become an artist was only beginning. Since his parents could not afford tuition, he registered as a scholarship student, attending night classes and working as a sign painter during the day. Tragedy also struck: two older brothers died of cholera and typhus. Stung by grief, his beloved mother became ill and died as well. When his father left Turin, moving back home to Moncalieri, Juglaris was truly on his own.