Italian Apprenticeship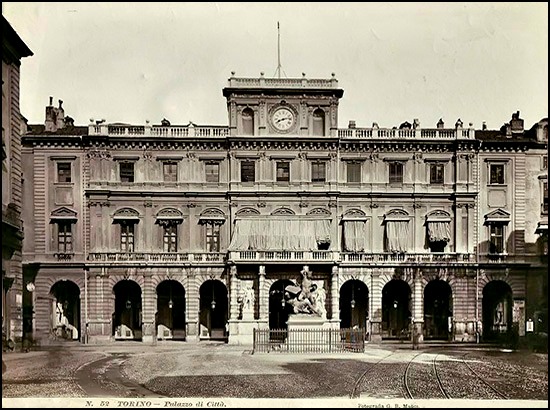 Throughout most of his career in Europe and America, Tommaso Juglaris supported himself by employing his talents in the realm of "industrial" or commercial art, including lithography and ceramics design. Yet his preference was always for the fine and decorative arts. He particularly enjoyed the role of muralist which requires its own distinctive set of talents and skills—namely, an ability to draw large compelling iconic figures with a minimum of distracting detail. In late nineteenth-century Italy and France, mural painting, given its high public visibility and educative role, was immensely esteemed.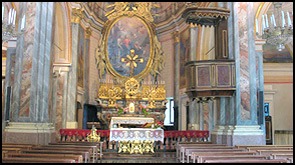 After concluding his own studies at Turin's Accademia Albertina, Juglaris apprenticed himself to leading decorative artists, commissioned to embellish public buildings and churches. Since he was working under the supervision of other artists, they could, in keeping with common practice, claim his work as their own. Nevertheless, with his subsequent resume and memoir Juglaris took personal credit for decorative work completed at the Palace Aiello, the Royal Palace (Palazzo Real, the Municipal Palace (Palazzo di Citta), a theater in Pinerolo, and the Royal Teatro Real Theater in Turin. He also recorded decorative and restoration work which engaged him at the Church of the Visitation in Turin; the cathedral church in Alba; and parish churches in the nearby towns of Barolo, Saluzzo, Rivoli, and Castelnuova d'Asti, Italy. Further afield, Juglaris ventured as a decorative artist to a church in Lanslebourg, France, an alpine town just across the Italian border. He exhibited his sketched designs for several of these commissions at a Boston exhibition of his work in May 1881.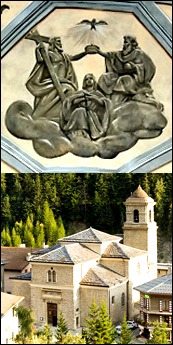 Juglaris worked with his master and mentor Paolo Morgari at both the Royal Palace and the Municipal Palace. For the Royal Palace they executed decorations for a grand staircase and ceilings. At the Municipal Palace they embellished a portico (1865). Turin's Royal Theater was an equally plum assignment. Built in 1740 and designed by the famous Baroque architect Filippo Juvarra, it was an important center of the city's cultural life, frequented by the royal family. For a couple of years Juglaris happily worked as part of a two-man team designing and painting sets for the Royal Theater's stage. Already Juglaris's great forte was figure drawing, which was his contribution to the partnership. As he notes in his memoir, "I was always the painter of figures of the Royal Theater."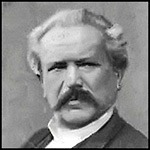 Rodolfo Morgari, the younger brother of Paolo Morgari, was well-known across the Piedmont region of Italy for his own altar paintings. He was among the more experienced and noted artists who recognized Juglaris's talents and tapped them. He recruited Juglaris to join him in the decorations for the parish church at Castelnuova d'Asti (today Castelnuova don Bosco). Unfortunately, Juglaris found himself repeatedly at loggerheads with Rodolfo Morgari's son, Pietro, who was also an assistant on the project. After three months of hard work finishing the project, Juglaris had a parting of ways with Rodolfo and Pietro Morgari that contributed to his ultimate decision to leave Turin for Paris.
At the Lanslebourg Church Juglaris completed the commission solo. For the church's sanctuary, Juglaris painted the Christian Bible's four evangelists, Matthew, Mark, Luke, and John. In addition, Juglaris executed two paintings flanking the main altar. The first altar painting depicted a young Jesus among the "doctors" or elders of the Great Jerusalem Temple; the second, Mary Magdalene at Jesus' feet. Juglaris emerged from the Lanslebourg decorative project more confident than ever of his skills and talents, convinced that he could now call himself a true artist.