Boston Splendor
"There was a historical ball to be given. . .in order to cover the expenses of enlarging the [museum] building. A committee was set up and I, together with a German painter, a certain Gaugengigl, was chosen for the examination of costumes and the directors of the event."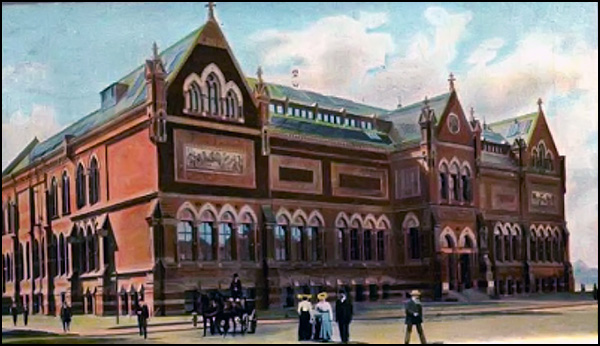 As one of Boston's leading art teachers and artists, Tommaso Juglaris was called upon to assist with plans for a magnificent gala intended to raise funds for a facility expansion of the Boston Museum of Fine Arts. Tapping his past experience in Paris as an artist for Racinet's acclaimed History of Costume, Juglaris freely lent his services. Along with Ignaz M. Gaugengigl, a German painter, Juglaris oversaw the design of costumes that were to be worn by some of the most distinguished participants at the benefit. He personally prepared over a hundred original watercolor designs for the local seamstresses engaged in sewing each elaborate historical costume.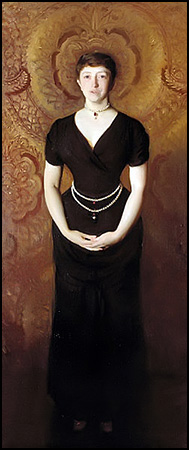 Described by the Boston Post as an "Artist's Festival" and the Boston Globe as "Fairyland," the gala was held on April 26, 1888 at the Boston Museum of Fine Arts on Copley Square, just a short distance from the Boston Art Club. Despite heavy rain, eight hundred men and women—Boston's '400' and more-- alighted curbside from carriages, creating "a perfect crush of people." Presiding on a dais as "lady patronesses of the affair" in front of Regnault's dramatic painting, The Horses of Automedon, were a bevy of Boston's most socially prominent women--Mrs. Martin Brimmer, Mrs. W.F. Althorp, Mrs. Edward S. Codman, Mrs. Samuel Eliot, Mrs. J. K. Gardner, Mrs. W. W. Greenough, Mrs. Hallowell, Mrs. C.G. Loring, Ms. B. J. Lang, Mrs. A.I. Mason, Mrs. Edward Robinson, Mrs. F. P. Vinton, and Mrs. Henry Whitman. Perhaps reflecting Juglaris's own taste, all, as reported by the Boston Globe, "were dressed in beautiful Venetian costumes of the time of Paul Veronese, and their gorgeous brocades and flashing jewels, with the deep ruff and odd square, one-sided fans…made a living picture of such form and coloring as one seldom sees." Standing at the end of the row of women, Mrs. "Jack" Gardner—Isabella Stewart Gardner, the chatelaine of Fenway Court--was particularly spectacular in a "venetian red brocade" gown "of a very rich and heavy quality…cut very low in the neck, front, and back, and the sleeves were queer, large puffs over longer ones of gauze." The fabled Gardner jewels were on conspicuous display. In the words of the Globe reporter, "A long chain of pearls encircled her neck twice, and the front of the bodice was one mass of diamonds, two diamond stars nestling in her hair; also Mrs. Gardner's little white poodle was carried by her side by a little black-a-moor page."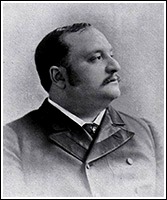 Dressed as a seventeenth-century Italian, Juglaris attended the gala in the company of his compatriot and colleague Augusto Rotoli, professor of "Italian Singing" at the New England Conservatory. As both Juglaris's memoir and the Boston Globe attest, Mr. and Mrs. Rotoli arrived costumed as the Emperor Napoleon and Empress Josephine of France. In his memoir, Juglaris remarks that he never "saw in any European country so much wealth and so much expense for an evening of only four hours."
Funds raised by the extravaganza were definitely a boost to the Boston Museum of Art. Two 60-foot wings were added to the museum along Dartmouth Street and Trinity Place to house collections that were crowding the museum's space. Construction began in 1888 and continued through 1889 with the new galleries finally opened for public inspection on March 18, 1890. Whether it was a mere coincidence or the result of a joint benefit of some kind, the nearby Boston Art Club also expanded its facilities at the same time. Acquiring the former bicycle club next door on Newbury Street, it enlarged the existing second floor main gallery and added to the clubhouse's three floors a conference room, three work rooms, and a small gallery. Unveiled on December 18, 1889, the new clubhouse improvements were lauded amid a larger concern with maintaining the reputation of the Boston Art Club over and against similar artist organizations thriving in New York City.