You Can Help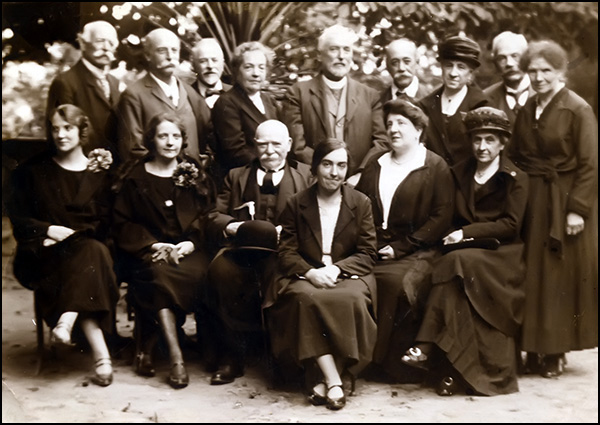 Your Support Is Needed
Your partnering help is invited for the publication of the Tommaso Juglaris memoir. While members of the Juglaris Publication Commission are donating their time and resources, financial contributions are needed to fund the full translation and annotation of the manuscript. In addition, high-quality digital images of Juglaris's major surviving art works at the Michigan State Capitol, the Franklin Public Library, and other sites to be included with the published memoir will require the services of an architectural photographer.
Your Tax-Deductible Gifts and Donations Acknowledged
Our memoir project was launched with a generous $10,000 gift from Ambassador Peter Secchia, enabling the Juglaris Publication Commission to acquire the artist's manuscript and publication rights. Individual, organizational, and corporate donations are welcomed at every giving level:
Gold ($2,500 or greater)
Silver ($1,000 or greater)
Bronze ($250 or greater)
Patron ($100 or greater)
Donor ($50 or greater)
All gifts and contributions to the "Friends of Michigan History" for the Juglaris Memoir Project are tax-deductible in accordance with IRS regulations for 501(c)(3) organizations. They will be acknowledged in writing by the Juglaris Publication Commission. Also gold and silver contributors will be recognized in the published memoir. Those who wish to make a major donation are encouraged to contact the Juglaris Publication Commission directly through chairman Dr. Geoffrey G. Drutchas at 313-291-1221.
Sending Your Donation
Any check for your donation supporting the publication of the Juglaris memoir should be made out to "Friends of Michigan History," specifying "Juglaris Memoir Project" in the memo space. Please mail your check to:
Juglaris Memoir Project
Attention: Matthew Van Acker
Capitol Tour and Information Service
Michigan State Capitol
P.O. Box 30014
Lansing, Michigan 48909-7514
The Tommaso Juglaris Society Welcomes You!
The Tommaso Juglaris Society is dedicated to honoring an artist who left a notable legacy on American shores. As a memoir project supporter, you are automatically enrolled in the Tommaso Juglaris Society. Members receive a quarterly emailed newsletter reporting on recent research discoveries related to Juglaris's fascinating life and career. Additionally, you are invited to participate in special programs and events which the Tommaso Juglaris Society periodically hosts. In making your donation to the Juglaris Memoir Project, don't forget to include your email address to ensure delivery of your Society newsletter and special event invitations.
Magazine covers for leading arts journal sketched by Juglaris