Success at the Salon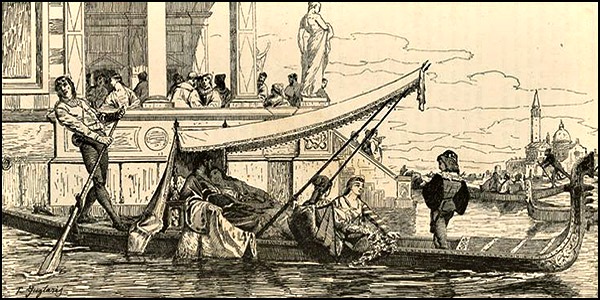 In order to maintain his foothold in the fine arts and keep both eye and hand in practice, Juglaris accepted numerous portrait commissions. This work suited his frugality as well: the willingness of patrons to voluntarily sit for him eliminated the expense of hiring live models as he continued to hone his easel skills.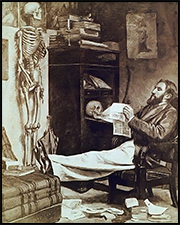 Despite his constant complaint that "my work in industrial art took all my time," Juglaris nonetheless began exhibiting regularly at the famous Paris Salon. This annual juried art exhibition, sponsored by the French government, served as a proving ground for fine artists. Among his Salon paintings were Offering to the God Lares, The Confidence, Paolo Veronese in Venice, and The Invasion, all exhibited between 1873 and 1880. His Paolo Veronese painting, commemorating the "active and even pleasure-loving life of one of the great masters of the Renaissance," received the greatest public attention and earned Juglaris the privilege of submitting future paintings to the Salon without advance juried review.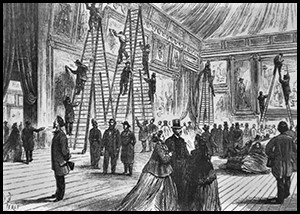 Meanwhile, Juglaris received various commissions for decorative and mural work at the Palais Garnier Opera House, the Palais Gioia, and the Théâtre du Châtelet--all in Paris. In 1876, Juglaris also won a competition to decorate a civic theater at a newly-constructed Mechanics Institute in Barnsley, England, north of Leeds. Glad to seize the day, he traveled to England (despite his almost complete ignorance of English) to undertake the commission. After months of Herculean effort, his decorations were unveiled to considerable acclaim. At the ball celebrating the theater's official dedication, he was immensely gratified by the sign put up by his hosts: "Honor to the painter Juglaris."