Learning by Working
"Alone and without means . . . misery on all fronts . . . I saw hunger before my eyes . . . My master paid me not a penny. I worked to learn and for the glory. I lived more on poetry than on bread."
" . . . the one morning King Vittorio Emanuele II came up onto the scaffolding himself . . . Seeing me, he said hello and asked that I explain the subject of the painting: the master had not yet arrived. The King thanked me and with kind words encouraged me to study."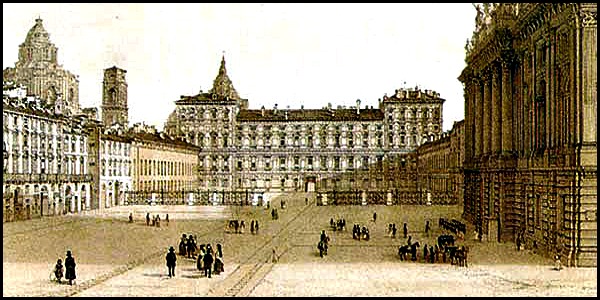 In his memoir Tommaso Juglaris details the graphic hardship he experienced after his father returned to Moncalieri, leaving him behind in Turin. "Alone and without means at the age of fifteen," Juglaris recalls, "I sought and found out two small attic rooms in a new and not yet finished building… I took there a bed, a table, a few chairs, linens and some nick knacks. But how was I to make do? And what was I to do? At fifteen one knows nothing. Neither did I have a trade. I was incapable of any kind of job. I recommended myself to Providence, but that was not much help. I saw hunger before my eyes."
According to a Juglaris family legend, the young Tommaso enlisted in the navy—something never mentioned by his later memoir. Indeed, an early photograph of Juglaris in a sailor's jersey underscores the likelihood of a naval stint, either as an act of desperation or outright rebellion against his father. However, Juglaris may have been underage and thus ineligible for service. Whatever exactly happened, he was not away from Turin for long. Back in the capital city, still on his own, he struggled as much as ever.
Taking every job he could just to earn enough to survive, Juglaris painted a fresco on a farmhouse wall (even though he didn't know how) and decorated the covers of school exercise books with lithographs of the heroes of the Risorgimento, the political and social movement that resulted in the unification of Italy as a modern state. He drew caricatures of political figures for a satirical magazine—anything to earn a few coins. Going without food in order to buy art supplies, he fainted from hunger one evening during a drawing class. To his immense embarrassment he was mistaken for being drunk. His attendance at the Albertina arts academy suffered. Juglaris knew he had to find another way to learn. Since he had to work, he would learn by working.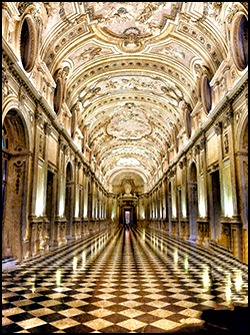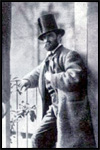 Juglaris became an unpaid apprentice to Paolo Morgari, a noted fresco painter and member of a distinguished artistic family in Turin. In Morgari's studio he received invaluable lessons that helped him master the art of decorative and mural painting. Assisting Morgari and another artist, Gaetano Lodi, with frescos for the ceilings and grand staircase of the royal palace in Turin, he had an opportunity to meet King Vittorio Emanuele II, who climbed up on the scaffolding to examine the work in progress. "Seeing me," Juglaris records in his memoir, "he said hello and asked that I might explain the subject of the painting: the master had not yet arrived. The King thanked me and with kind words encouraged me to study."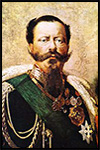 As an apprentice, Juglaris painted according to plans conceived and laid out by Morgari and Lodi. Yet Juglaris's imagination was stirred as to how, if given the chance, he might personally design and paint similarly requested scenes and decorations. Equipped with a new-found confidence, backed by freshly-acquired skills, Juglaris began seeking paid work in the employ of others, as well as on his own. He not only painted murals and decorations for churches, private mansions and civic buildings in Turin but also worked on projects in other northern Italian cities, including Florence, justly fabled for its Renaissance art and architecture.