'Professor of All Painters'
"There is certainly no man in Boston better equipped for painting and for teaching how to paint, the human figure, than Tommaso Juglaris . . . In the scores of sketches and studies which cover the walls are shown from what variety of position the draughtsman has observed the human figure---now seizing its complete contours, and now confining his attention to a single limb, to a turn of the head, a pose of the torso, a gesture of a hand—now studying muscle and artery, bone and tendon . . . wherever one looks he sees the same mastery of the human figure." —"The Art Galleries" (Undated Review, Juglaris Album)
"I had become the professor of all the painters in Boston. In addition to the good pay, it was a place of honor that raised me immensely in the public's consideration."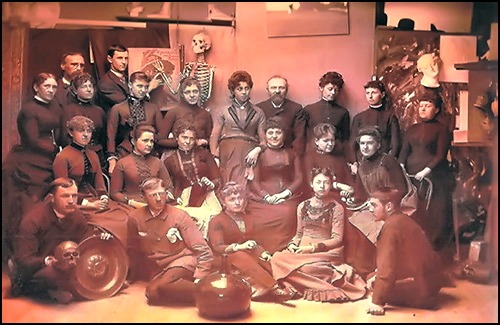 America had long looked to Europe, particularly France, for its artistic standards. Legions of American artists studied aboard. However, in Boston during the 1880s there was a need for the same training more conveniently at hand.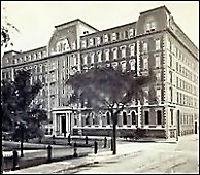 Given Juglaris's boldness, talent, and Beaux Art credentials, there were many aspiring students, including women, interested in studying with him. Rather rapidly, Juglaris, who had been giving private lessons from his earliest days in the city, discovered a parallel career teaching art. In the words of Boston newspapers he emerged as one of "the most successful art teachers in Boston" and "most distinguished art instructors in the country." His obvious forte was figural drawing. This was underscored by a public competition in May 1882 for the head teaching post at the "Boston Academy of Art"—Juglaris's apparent description for one of the drawing schools funded by the Commonwealth of Massachusetts. In a bravura performance, Juglaris outdrew seventeen other contestants for the job. Thereafter, he taught figural drawing at the academy three full days each week and supervised two "assistant professors." That same year Juglaris was further selected by fellow artists to serve as the teacher-in-residence at the Boston Art Club. Delighting in the role of "professor of all the painters," he instructed students--many already launched in careers--during evening sessions which were also held three times weekly. When the regular school term finished, Juglaris conducted more informal summer schools for budding male and female artists at Kittery, Maine and Gloucester, Massachusetts.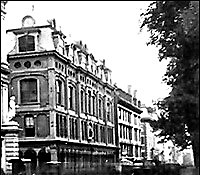 Not content to rest on his laurels and welcoming the financial security that consistent work made possible, Juglaris took on other school year teaching assignments in Boston and elsewhere. For several years, he headed the Cowles Art School (1883-1885) and the Fine Arts School of the New England Conservatory of Music (1888-1891). In 1885, he was also recruited to serve as professor of figural drawing at the Rhode Island School of Design (RISD) in Providence, 50 miles distant from Boston. Boarding a train, he commuted to RISD to teach classes. Both the New England Conservatory and the RISD regarded Juglaris as a catch, adding stature to their art and design programs. New England Conservatory president Dr. Eber Tourgee informed the Boston Daily Globe, as published on September 13, 1888: "The new feature of the year most worthy of note is the opening of the school of fine arts, with T. Juglaris as instructor in drawing and painting. The connection of this gentleman with the institution will greatly benefit the students, a large number of whom have stated their intention of pursuing one or more branches of the arts."
In further recognition of his artistic skills, talent, and knowledge, Juglaris was named a "Fine Arts Assessor" for the Commonwealth of Massachusetts. In this role, he was called upon to approve curriculum materials for the state's drawing schools. He was also invited to serve as a juror for art competitions at the National Academy of Design in New York City and the Pennsylvania Academy of Fine Arts in Philadelphia.