Thomas Couture: A Difficult Master
"[I] worked for Couture for over a month. I did for him in his home door tops, firescreens and various other restorations, then he let me go without a penny."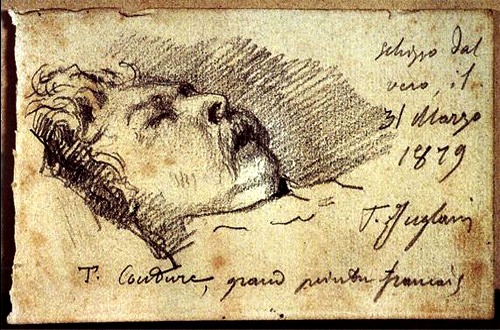 Although the circumstances of Juglaris's first meeting with Thomas Couture are not known, the famed painter of historical scenes was sufficiently impressed by the young Italian artist to hire him for decorative work at his home in Villiers-le-Bel near Paris. But Juglaris's relationship with Couture quickly turned awkward and testy. Instead of paying Juglaris outright, Couture proposed to offer advice and critique for the decorative work undertaken in his home. Expecting better from someone like Couture, Juglaris once again felt exploited. Yet on the positive side, as Couture took pains to point out, Juglaris gained something valuable in return for his gratis labor—the right to call himself Couture's pupil.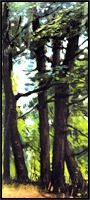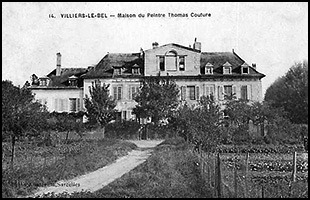 As part of Couture's circle, Juglaris enjoyed another benefit: he was exposed to many of the artist's American disciples, including Francis Millet, John Ward Dunsmore, and Ernest Longfellow, the son of the American poet. After Couture died on March 30, 1879, Juglaris arrived the very next day to make a final portrait as a tribute to his teacher. That deathbed sketch was later published in the United States, illustrating a biographical article on the famous French master.
Juglaris furthered his training in the fine arts by spending time with the artists who gathered during the summer outside Paris in the village of Barbizon, near the Forest of Fontainebleau. Juglaris did not feel especially called to the landscape painting favored by Barbizon artists. Nevertheless, in the handful of landscape paintings he executed, then and later, he adopted the Barbizon practice of painting outdoors en plein air, working directly from nature.
Remaining selective about new trends in art, Juglaris also followed his own muse in the face of the Impressionist Movement that was already making its presence felt in Paris. He largely avoided the influence and techniques of Edouard Manet, Claude Monet, Camille Pissarro and others which were creating a stir. However, he did appropriate for some of his portraits and landscapes the "macchie" technique (literally patches of light and shadow) of the Macchiaioli Movement of Northern Italy, which today is regarded as an often-overlooked precursor to Impressionism.