Pursuing the Fine Arts
"I was no longer in practice with the brush, since I had been doing industrial art for some time...Art in Paris is too beautiful and were I to attempt it I would be a failure, and soI have dedicated myself to industrial art and am pleased with it."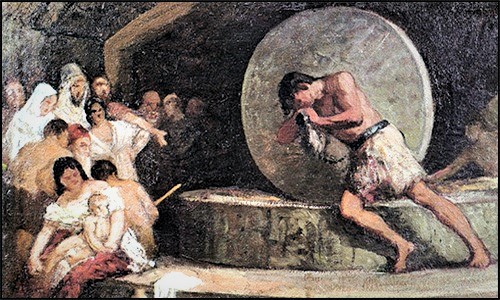 Juglaris was grateful that money earned through industrial art now enabled him to support himself comfortably in Paris. However, Juglaris was always conscious that such success came at a cost. There was little time to devote to the fine and more elaborate decorative arts. In addition, the immense talent all around him was intimidating and, frankly, he was not sure that his own gifts measured up. Yet in the end he could not rest satisfied with a career focused only on the industrial arts. First of all, he had come to Paris to learn. Secondly, he wanted the reputation and stature that could only be achieved by making a mark in the fine arts and mural work.

At the time of his arrival in Paris, Juglaris was already 26 years old--too old to enroll at the fabled Ecole des Beaux-Arts, one of the most influential schools of fine arts in Europe. Nevertheless, he learned that two of the most famous academic painters of the day, namely, Jean-Leon Gerome and Alexandre Cabanel, were willing to take him on as an external student through night classes. Accordingly, Juglaris pursued art studies with them. He also benefited from the advice of such distinguished artists as Camille Corot, Leon-Joseph-Florentin Bonnat, and Thomas Couture, whom he consulted about paintings underway on his easel, including a canvas depicting the Biblical figure Samson.